Coppler Farm is located in Alston, Michigan in Houghton County in the western Upper Peninsula of Michigan. We offer many equine services including horse boarding, lessons, training, leasing, trail rides and equine assisted therapies and life coaching. If you are visiting the Keweenaw or Lake Superior area come and see us for things to do!!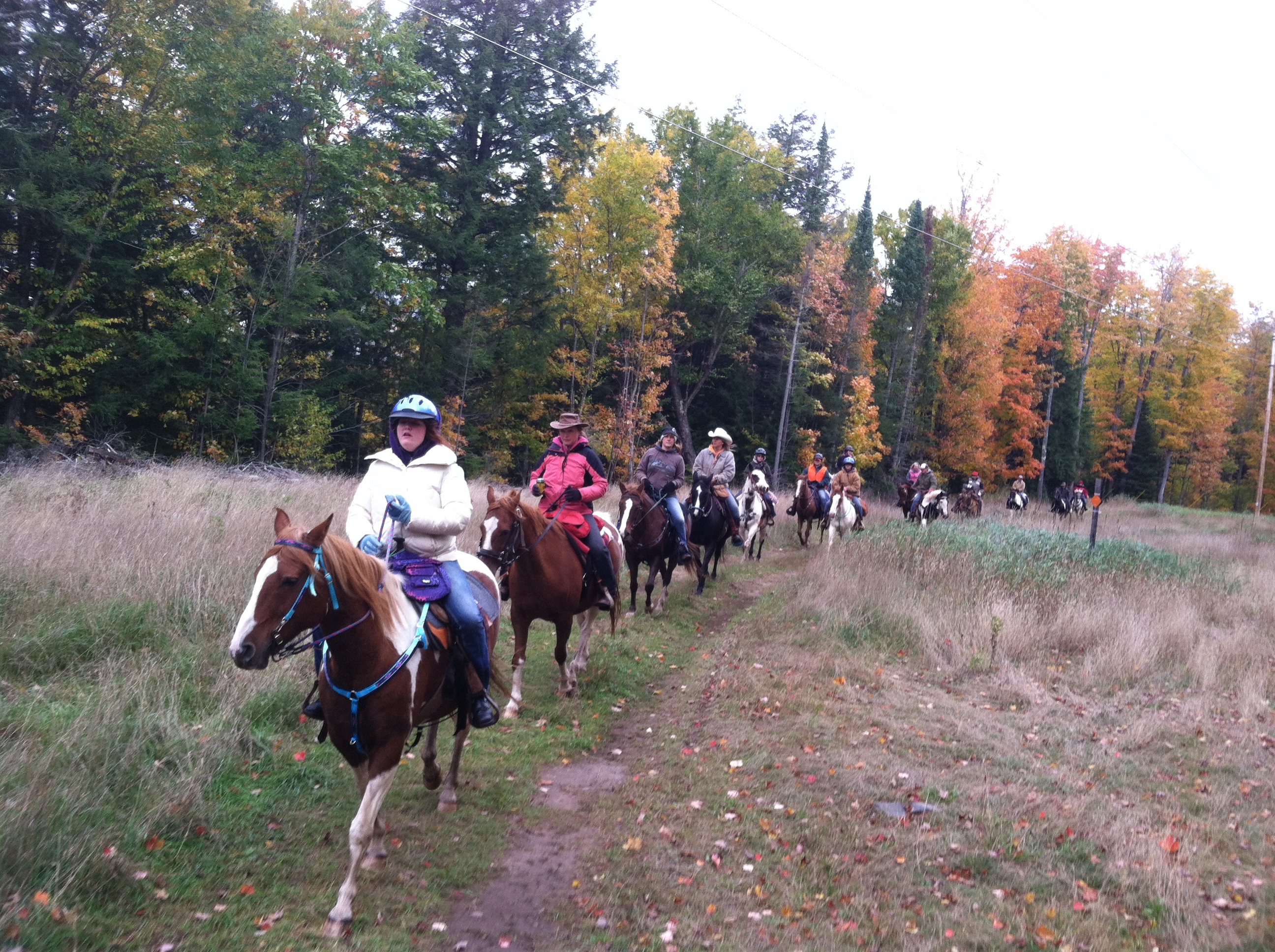 Trail Rides
Explore the pristine beauty that Upper Michigan has to offer. Back country trails with scenic over looks, woodsy views and safe horses make for an enjoyable time. Coppler Farm offers trail riding as part of a lesson program, which means you will receive instruction in a secure area until you feel safe and confident that you can control your horse. Then we hit the trails!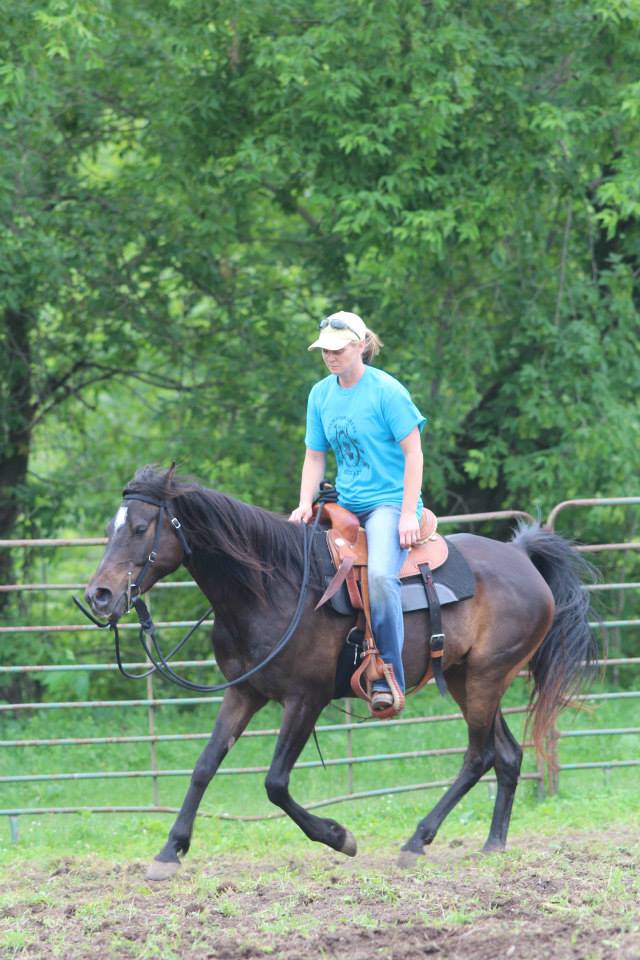 Training
Our trainer draws upon her lifetime of experience with horses to offer many training options. Whether your horse needs work on specific issues such as trailer loading or desensitizing, putting on miles, or even starting from the ground up, our trainer uses natural horsemanship methods to make training easy for horses to understand. Owners are encouraged to attend lessons with their horse once training is completed to ensure good communication between the horse and rider.
Lessons
Whether you are brand new to horses, haven't ridden since you were a kid, or you ARE a kid, lessons at Coppler Farm will help develop confidence through no nonsense horsemanship. We even offer horsemanship lessons for homeschooled children in conjunction with the Kaleidoscope program. Our trainer can't wait to share her knowledge with you to help you develop a solid foundation of horsemanship.
Boarding
Coppler Farm offers pasture board with personal, customized care. Herd dynamics are monitored to ensure every horse is safe, comfortable and content. Twice daily graining, blanketing, medicating are just some of the services that we can provide. Our amenities include a 168′ X 80′ indoor arena, outdoor arena, round pen, insulated tack room with refrigerator, porta potty, and miles upon miles of gorgeous trails to ride on. If you love to trail ride, this is the place for you!
Leasing
If you want to try out horse ownership with out all of the commitment, responsibility and cost, Coppler Farm has safe, sane horses available for lease. In a lease arrangement, we take care of feed, board, vet and hoof care. All you need to do is come and ride. Prices vary according to how many times per week you would like to ride. Lessons are also an option with a lease.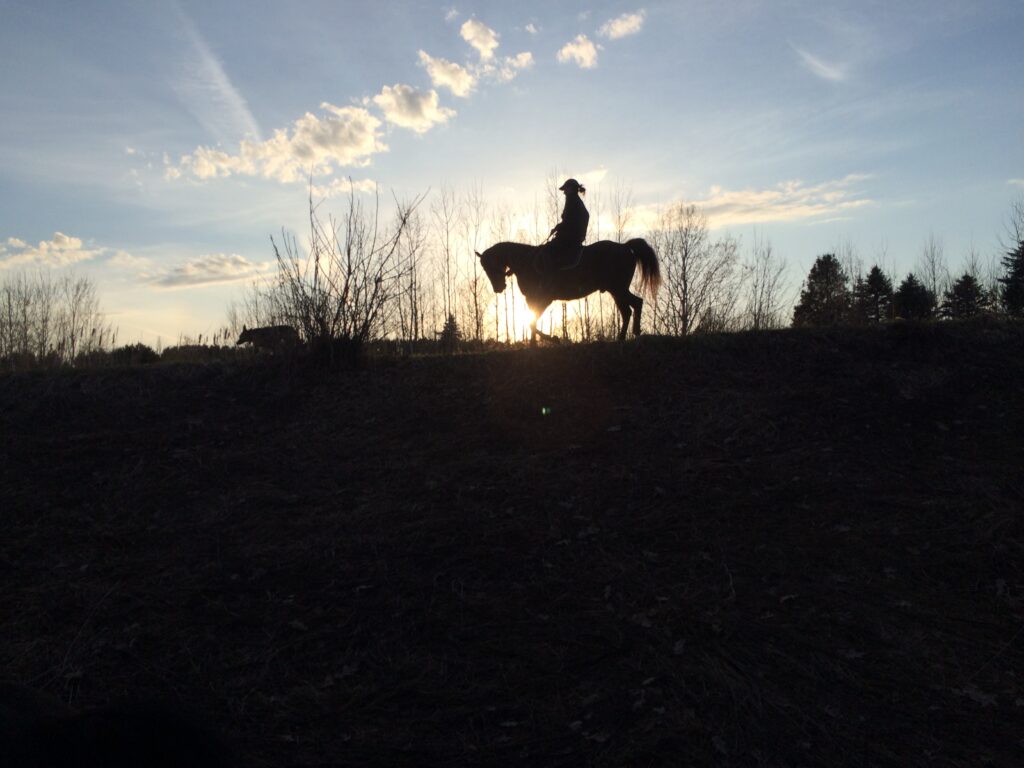 Equine Assisted Therapy and Equine Assisted Life Coaching
Equine assisted therapy is a method of using horses to help people suffering from anxiety, depression, attention deficit disorder, PTSD, autism, addictions and other mental health or personal or social issues. Sessions can be conducted with or without a mental health professional, depending on the services required. The connection that humans feel with horses and what horses require of us for a good relationship can be used to build life skills such as confidence, mindfulness, healthy boundaries, and trust. Horses can also be used to assist people who feel "stuck" by giving direction and developing tools necessary to lead a successful life. Our owner is a certified equine specialist in EAGALA founder Greg Kerstner's OK Corral Series program for EAL (equine assisted learning) and EAP (equine assisted psychotherapy) and also a certified equine assisted life coach.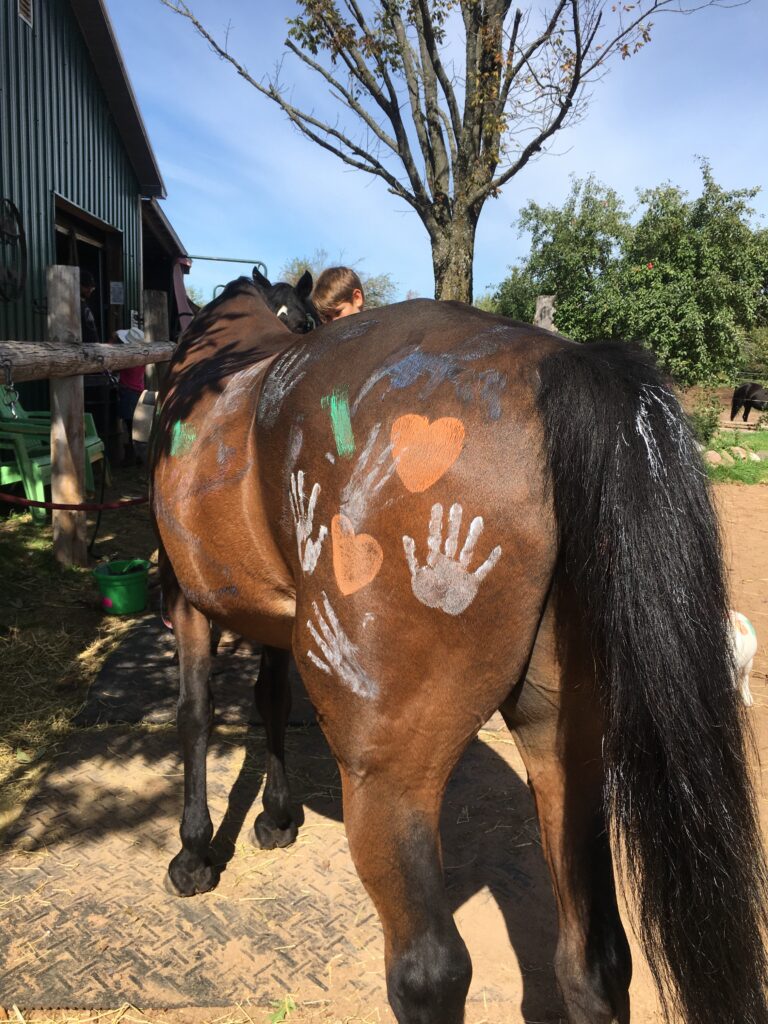 Pony Parties, Bachelorette Rides, you name it!
What could be more fun that a pony party? Our horses can help you celebrate your special event. Contact us for details and options.
Our Philosophy
We believe simple, natural approaches work best and it's very often the "little things" that create big outcomes. In the horse/handler relationship, the responsibility always lies with the rider/handler. Every time you interact with your horse, in any way, you are training him. No one will ever know all there is to know about horses and horsemanship, it's a journey without end.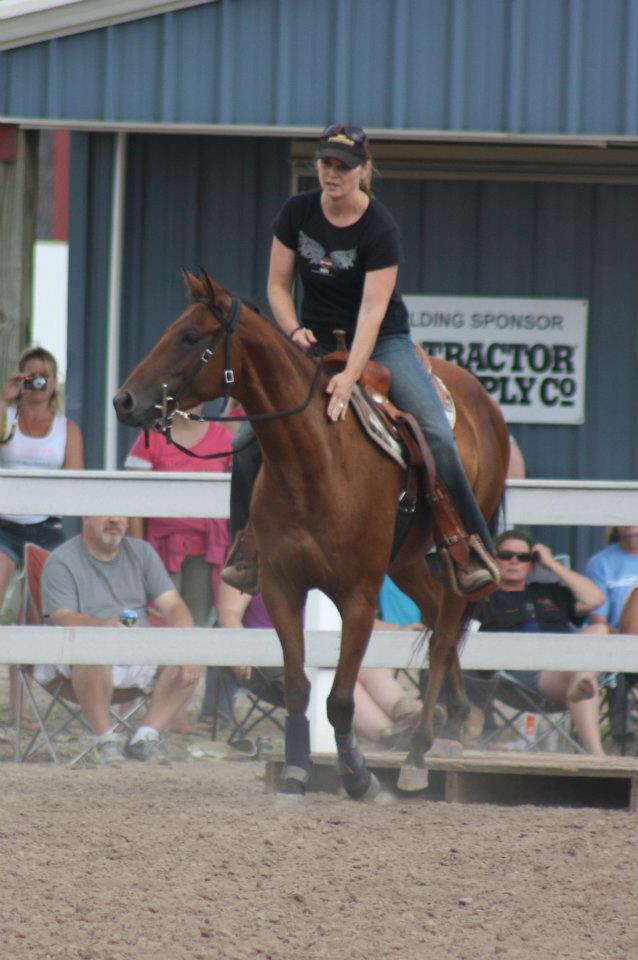 Find out more…
Contact us to learn more about our services or to schedule a lesson, trail ride or equine therapy session today!!