Book Now
Come riding! Explore the pristine beauty that Upper Michigan has to offer from the back of a horse! Book a horseback trail ride at Coppler Farm. Back country trails with scenic over looks, woodsy views make for the most enjoyable time.  We have safe horses with years of experience. We offer sunny spring and summer rides, winter rides in white, fluffy snow, fall rides with spectacular autumn foliage, evening sunset rides, full moon rides, even special ocassion rides such as birthdays, dates, anniversaries, you name it, we can do it.
What does Coppler Farm do that's different than other trail riding outfits? Coppler Farm offers trail riding as part of a lesson program, which means before we hit the trails, you will receive instruction in our new indoor arena until you feel confident that you can control your horse. Very few trail riding facilities will do this for you, but we do. We take extra time to prepare you because we feel your safety and providing you a high quality, educational experience is very important. Our customers say they feel like they got a horseback riding lesson along with a trail ride. They tell us this is the best part of our trail rides.
Who can come horseback trail riding at Coppler Farm? Ages 6 and up are able to ride with us. Please contact us directly if you have children younger than 6 because we can usually accommodate them too. We have special equipment that allows small children to ride with an adult or they can be lead on their own horse.
What do I need to know before I come for a horseback trail ride at Coppler Farm? Check here for how to prepare for a trail ride https://copplerfarm.com/faq/.
What is it like to be on a horseback trail ride at Coppler Farm? Here is a short video clip showing what your view from the saddle will look like https://copplerfarm.com/what-is-a-trail-ride-like-at-coppler-farm/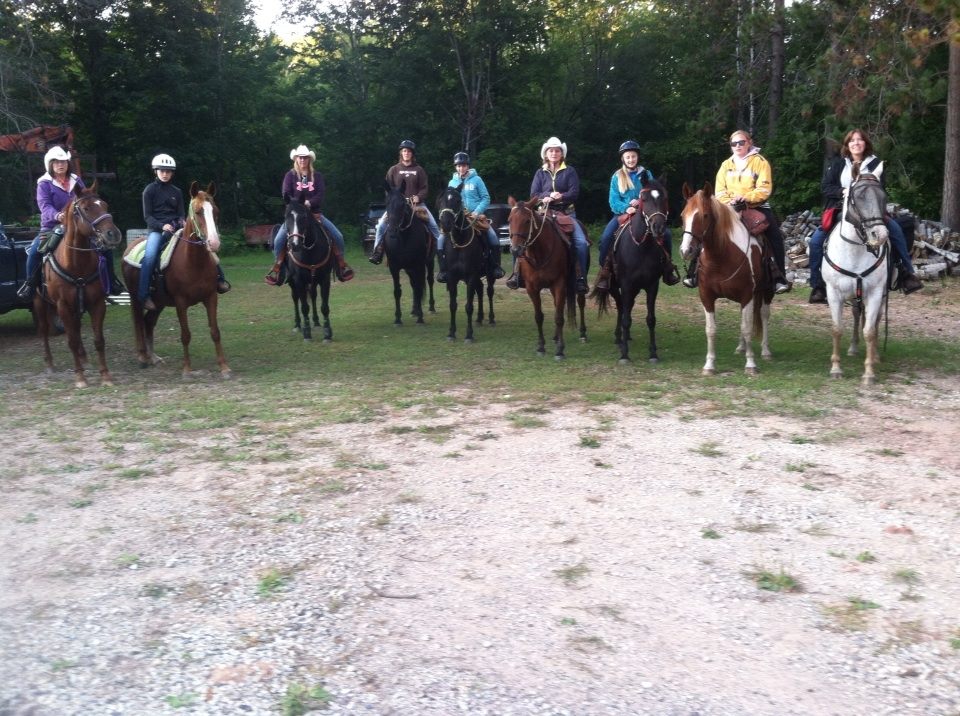 Book Now